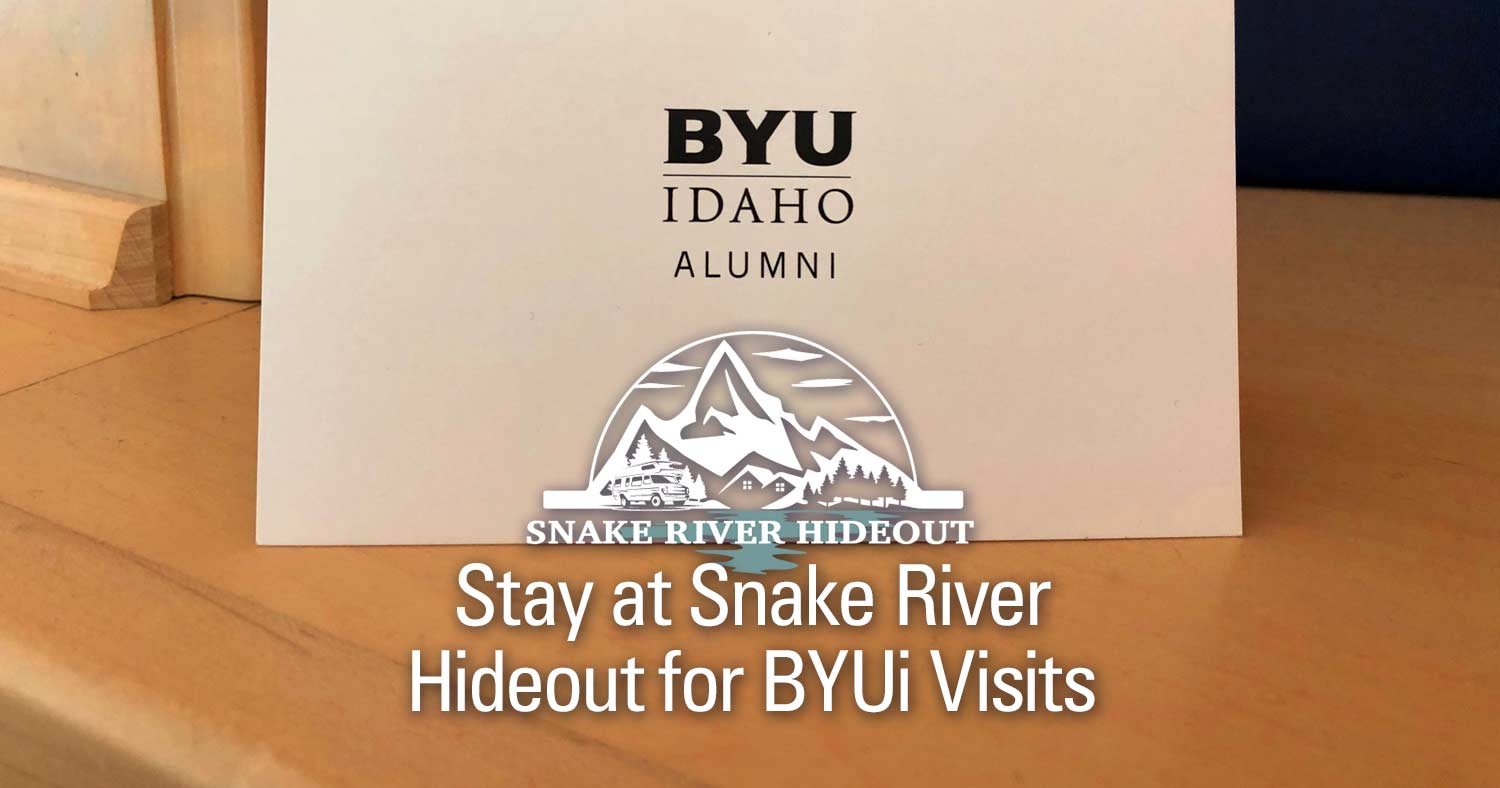 24 Jul

Visit Brigham Young University Idaho while at Snake River Hideout
If you or a loved one is attending the thriving campus of BYU Idaho, consider staying at Snake River Hideout for overnight visits to the university.
Located just minutes from campus, Snake River Hideout is a quaint and comfortable place to stay when visiting BYU Idaho.
A Brief History of BYU Idaho
Thomas Edwin Ricks: Leaving Behind a Legacy
Incorporated in 1883, the beautiful city of Rexburg, Idaho was named after its founder Thomas Edwin Ricks. A prominent Mormon pioneer and community leader, Ricks is recognized for his role in helping to settle the western United States.
Born on July 21, 1828 in Western Kentucky, Ricks's family started a branch of the Campbellite Church in Silver Creek, Illinois when he was just a child. His family later went on to be baptized into the Church of Jesus Christ of Latter Day Saints. A month later, the family moved to Nauvoo, Illinois, where they helped to construct the Nauvoo Temple.
Despite having suffered from an injury as a teenager that left him with one leg shorter than the other, Ricks crossed the plains to the Salt Lake Valley with The Church of Jesus Christ of Latter-day Saints. Even after being raided by Native Americans and being shot multiple times, he went on to later assist five additional groups with making the same journey.
Later, Ricks founded Rexburg while also participating in the founding of the Bannock State Academy. The Academy, which would later go on to become Brigham Young University-Idaho, was named in his honor as Ricks Academy from 1902 through 1917 and then as Ricks College from 1917 through 2001.
Today, the mark of Thomas Edwin Ricks can still be seen throughout the city of Rexburg. Ricks College became Brigham Young University Idaho in 2001, allowing the college to offer more degree programs than ever before.
Visiting BYU Idaho? Stay at Snake River Hideout.
Contact us today and schedule your overnight stay for your visit to the cozy town of Rexburg.